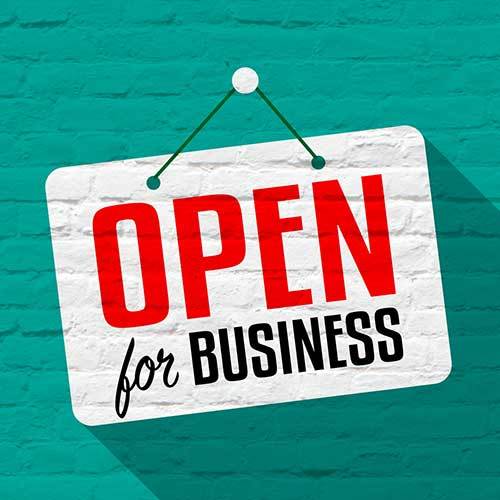 Dear Snoozers
To all our valued customers, previous guests and future bookers, we wanted to get in touch & tell you that, following Government guidelines, we will be opening up the Hotel again from Saturday 4th July. We can't wait to see you! Our wonderful seaside city of Brighton is getting fully back to life as more and more of the amazing shops, bars, restaurants, cafes, tourist attractions and all the places you love to visit are preparing to re-open. We are sure that with the right measures in place, people will gain confidence and look forward to travelling and booking up those much needed overnight stays, weekend breaks & midweek staycations once again!
From all of the team here at Snooze (and there are only 3 of us don't forget!) we send our warmest wishes to you and your families to remain safe and healthy.The cleanliness and hygiene of our guest rooms and our whole property has always been so important to us, an integral part of our successful business and reflected in our guest reviews, awards and AA Gold Standard accreditations. However as your safety & confidence is our number one focus as we re-open, we have put in place additional measures, practices and stringent hygiene protocols including:
increased frequency of surface cleaning and sanitisation throughout the whole property particularly on things like hall & stair handrails and door handles etc
regular disinfecting of high-touch surfaces in guest rooms and the cleaning of things like kettles & TV remotes etc
access to hand sanitisers on each floor
all staff to use appropriate Personal Protective Equipment including face masks and disposable gloves when cleaning guest rooms and use appropriate cleaning products
new keyless front door entry system.
In order to provide an environment that better enables social distancing & that follows Government guidelines we won't be serving breakfast for a while in our wonderful breakfast reception room. Instead, we are offering even better value midweek and weekend room only/non-refundable rates. We're sure it won't be too long before we re-introduce it but in the meantime you can take advantage of several lovely independent cafes serving breakfast and takeaways that are literally just 1-2 min walk away from us in Kemptown Village.
Finally and just to remind you, we have only 8 bedrooms, all fully en-suite, with a maximum of a 16 guest capacity, with no more than 3 members of staff on site at anyone time. We will continue to be on hand if you need us for anything during your stay and we can be here to meet you to check you in or if you prefer you can choose self check-in to minimise contact.
As a small independently run family business of 14 years we really are thankful for your custom, loyalty and support, we will value this even more in the near future. We'll continue to do our very best to provide you with a funky, quirky and memorable place to stay, super-clean, super-chilled and super-cool & offering great value rates all year round. We would really appreciate when you next plan a trip to Brighton you will think of Snooze and come and sleep with us. We'd be even more grateful if you can help us spread the message to your friends, family & colleagues, that way when they discover Snooze for themselves, you'll get all the kudos!
Keep an eye on the website www.snoozebrighton.com to book the best value rates & to check our latest offers but if you fancy booking a longer stay then call us direct and we'll look after you!
Take good care of yourselves and hope to see you soon.
One Love,
The Snooze Team