Paddle Round the Pier, is the largest Free charity beach festival in Europe which runs every year on the beautiful venue of Hove Lawns and features the very best in water, street & urban sports, live music, kids' entertainment, 'have a go' opportunities and much, much more. It now attracts over 50,000 people, not bad for an event that started up in 1996 with just 70 attendees!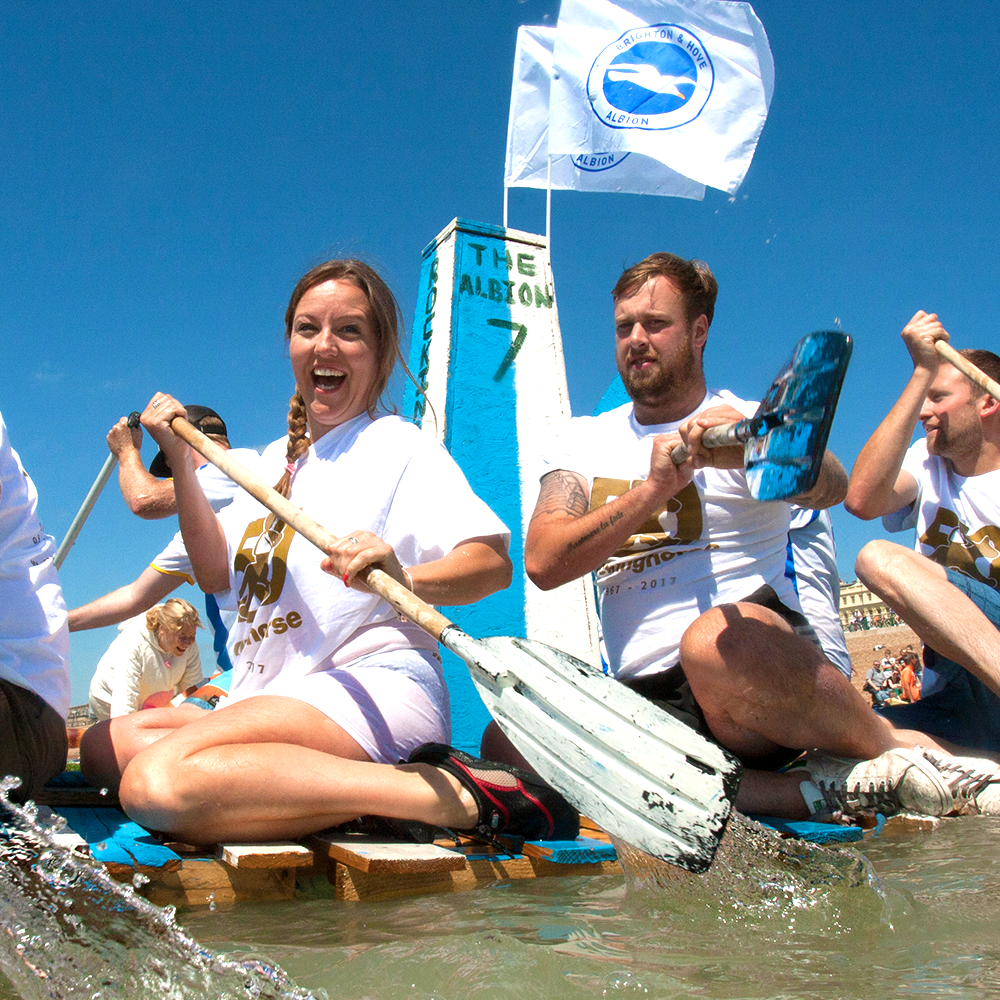 Paddle has always appealed to surfers and water-sports enthusiasts, but it really is a great fun family event where everyone can get involved. Activities include Surfing, Kayaking and Windsurfing, to all new sports like Stand-up Paddle Boarding, Kite-surfing more. 
There's always great prizes to be won and a chance to try things for yourself in their huge 20 meter long demo pool. You can also enjoy the music stage, kids stage or just cheer on all those taking part.  With the support of the water-sports industry, Brighton & Hove City Council and many local businesses, #PRTP19 is set to be the biggest ever.
The underlying ethos of the festival is to promote participation in healthy recreation, in particular, by providing or assisting in the provision of facilities for participating in safe amateur water sports and the advancement of education in water safety and lifesaving techniques. As a charity organisation it also gives grants to many local organisations.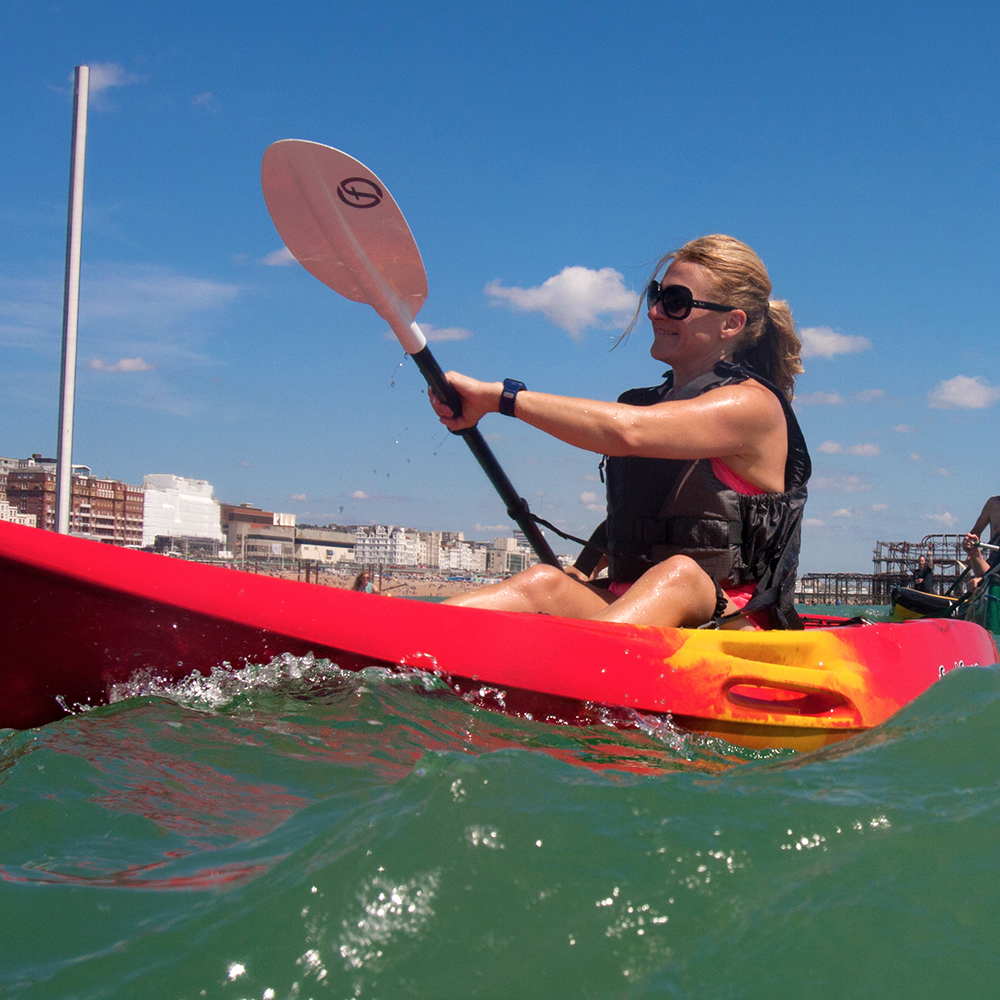 Annual activities at the festival include, Swims, Paddle Boarding, The Doggy Paddle, the Paddle Something Unusual and not forgetting the signature event – The Big Paddle, where literally hundreds of participants paddle round the West pier on Kayaks, Canoes, surfboards and inflatables in a pure fun race. The increasingly popular, Stand Up Paddle boarding or SUP, is central to the weekend event & on the Saturday they have a 5k distance race and on the Sunday its a 500 metre sprint race.
In addition to their two regular swims, there is the Brighton Tri Club 2.5K Palace to Paddle Swim which is a linear swim around both Brighton Palace Pier and the West Pier and the Swimtrek which is a 1.5k linear swim from the Paddle Village to the West Pier. This year there is also the first iron distance event – the Sea Lanes Challenge Swim (a 3.8k swim from Paddle Village to Sea Lanes) which is aimed at very experienced swimmers. Other water based activities include surf life saving, kite surfing and for all you dog lovers and owners there will also be a barking mad World Record Attempt for the most  dogs and their owners on paddle boards for a 15-minute group paddle over a distance of 25 meters!
There's loads to get involved with and watch on the beach at Paddle Round The Pier and they do their very best to make it available to everyone who wants to come and join in. The Access Beach is sea based activity for young people and adults with special educational needs &/or disabilities. Here they have decking on the top of the beach to allow easier wheelchair / mobility access and have changing tents near the beach to allow the young people to get changed, provide wetsuits and buoyancy aids and can then assist people down to the water's edge and into the water. 
What also makes this event special is there is plenty to do and see for those wishing to stay dry. On the setting of the beautiful Hove lawns there's the 'Paddle Village' which features three entertainment stages with live music, entertainers, talks, workshops, kids stage and more! There's also ukulele stage which should add some Hawaiian vibes into the festival and ramp up the 'Aloha spirit.'
In addition, there are dozens of stalls with food, drink, water-sport related exhibitors, crafts and retailers to ensure there really is something for everyone. The event takes place on the weekend of the 6th & 7th July https://www.paddleroundthepier.com