Starting this Thursday (9th May) and running for 3 whole days just to add even more excitement to our already buzzing festival city, The great Escape returns for its 11th year! the crowds gets swelled with new music fans and industry executives and literally every pub and club is showcasing new acts every day and night, and to add to the official festival venues, 'The Alternative Escape' is going on alongside it! Its brilliantly vibrant, theres loads of energy and its another fantastic reason to be in Brighton!
Since being founded in 2006, The Great Escape has been firmly established internationally as the leading event for showcasing new music. Taking place in Brighton over 3 days in May, The Great Escape kicks starts the festival season, introducing 16,000 music lovers to the key artists and sounds of the year. With over 450 bands playing in 30 venues over 3 days, The Great Escape is the key date in the music calendar. In addition to pre-publicised performances, impromptu street gigs spring up all over town. The Alternative Escape, numerous club nights, label parties, industry showcases, unique collaborations and outdoor gigs all add to the festivities.
Curating a lineup filled with unsigned and underground artists from across the genre spectrum, The Great Escape is the perfect chance for astute music fans to keep their finger on the pulse of the changing musical landscape and hear the best new talent before anyone else.
Below are just a taster of some of the fine artists who will be in town! For the full lineup of artists and to grab your tickets click on the link below, don't miss out its gonna be the place to discover who is making waves on the underground music scene right now!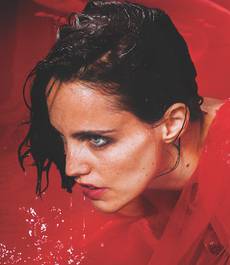 THE GREAT ESCAPE 2019 9th – 11th May.
Festival tickets now on sale http://bit.ly/TGE2019